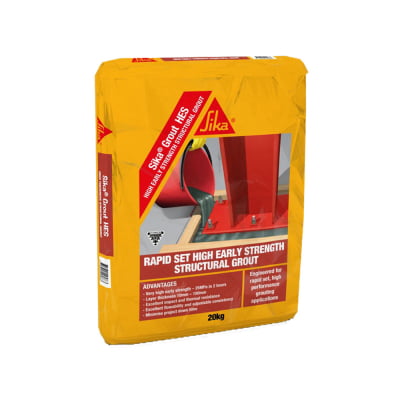 NON SHRINK GROUT
Sika Non Shrink Structural Grout is a high early strength grout ideal for DIY pool fencing and spigot installations. This rapid set grout is ideal for a fast cure and setting of core drilled spigots, ensuring a strong, secure and stable installation for your frameless glass pool fencing.
With a setting time of just 20 minutes to 120 minutes depending on the temperature, the Sika grout allows for quick and efficient installation, saving you time and effort. Its easy to mix formula ensures a smooth and consistent application, making it the perfect choice for DIY enthusiasts and professionals alike.
Sika Non-Shrink Grout and its high performance formula guarantees a strong and durable bond, providing long lasting support for your frameless glass pool fencing.
As a non shrink cementitious grout, Sika grout maintains its volume during the curing process, preventing any potential gaps or weaknesses in the bond. This precision grout is specifically designed for glass fencing applications, ensuring a reliable and secure installation every time.
Whether you're installing a new pool fence or upgrading your existing one, Sika Non-Shrink Grout is the perfect solution for all your DIY pool fencing needs. Its rapid set, high early strength, and easy to mix formula make it the go to choice for a fast, secure, and professional install.
Choose Sika Non Shrink Grout for your next DIY pool fencing project and experience the difference in quality, performance, and ease of use. Don't settle for anything less than the best when it comes to securing your frameless glass pool fencing. Trust Sika grout for a reliable and long lasting installation.